The Education System Needs Improvement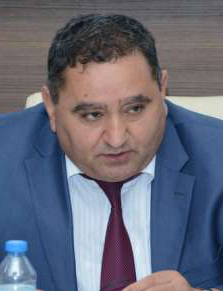 Etibar Aliev, Education Expert, Doctor of Philosophy
- Please describe the current system of secondary and higher education in the country (how many years do students study at schools and higher education institutions, are there TVET institutions and how popular are they among the population?).
In Azerbaijan, secondary education consists of 11-year long studies in the secondary school: 4 years is primary school, 5 years is general secondary education and 2 years is full secondary education. The Constitution of the Republic of Azerbaijan provides for compulsory education in the form of 9-year education.
In 2005, Azerbaijan signed the Bologna Declaration, which provides for 3-tier degree-awarding higher education: bachelor's, master's and doctorate. There are also TVET institutions in the country. In order to develop TVET education, the "Agency for TVET Education" has been established.
TVET education is not very popular in Azerbaijan. Only 13-18 per cent of students graduating from secondary schools apply to these education institutions.
- When did the latest reforms in the sphere of education take place, what were they connected with, what are the main problems in the education system in the country?
For the acceptance of diplomas of higher education institutions of Azerbaijan on the international level, the country joined the Bologna Declaration in 2005. Nevertheless, our diplomas are still not accepted in most countries.
The President signed a document titled "State Strategy on the Development of Education", and it should be regarded as one of the positive reforms. The creation of an Olympiad Center for students should also be regarded as a reform. High schools apply a specialization streaming approach, i.e. a focus on this or that discipline; lyceums with various focuses are established.
A transition to 12-year secondary education was planned for the regions of Azerbaijan. However, it was impossible to carry out.
Admission of local and international Student Olympiads into universities without exams and the opportunity for college graduates to continue education in higher education institutions can also be regarded as reforms in the sphere of education.
The main problem in the system of education, in my opinion, is the disruption of continuity of education. That is, absence of connection between degrees of education.
The second crucial problem consists in the indispensably widespread tutor services and the unaffordability of higher education fees. Those students, who have financial means, can afford tutors' services, and those, who don't have such means in most cases settle with whatever the teacher instructs during classes. The teacher, in his/her turn, getting low salary, may not always conduct classes scrupulously.
In present, most students of high classes take private tutorship in order to enter higher education institutions. Of course, there may be talented students form the regions or Baku, who can enter a higher education institution by getting high grades without tutors' help. But only a few applicants possess such capability.
The lowest tuition is 1000 manats ($1=1.7 manats), the average salary in the country amounts to 557.2 manats, based on the data of 2019. This means that in order to pay for education in a higher education institution, the income of the student's family should be at least 2000 manats. For this reason, particularly those, admitted to paid departments, quit education, as they cannot afford to continue it.
The applicants, who could not enter higher education institutions and who plan to enter next year, need financial means in order to prepare for the next round of exams. That is why many young people, who finish secondary schools, start to work in various spheres, more frequently in the service sector.
- Is there any statistics on the students in higher education institutions at the moment: what per cent of the youth study at university after school and how much does the education system meet the requirements of the country? Which professions are more popular today, and which were popular before?
Every year approximately 120 thousand graduates finish schools in the country. Nearly 35 per cent of these graduates enter higher education institutions.
The number of students (BA and MA) at higher education institutions (private and state) amounts to about 150 thousand. This number indicates the fact that our country occupies one of the last places by the number of students per 10.000 people in the post-Soviet area.
Many spheres in the country are not developing; for this reason, particularly a series of disciplines, as well as faculties in higher education institutions do not enjoy popularity among people. Youth think about their potential occupation after graduating from education institutions. Many of them get education in economics-related disciplines in order to work in the banking sphere or in some foreign company, where salaries are quite high by local standards.
The education system often lags behind real life. It needs to be improved and modernized. Teachers do not always have information about the latest achievements in science and modern technologies.
Sometimes we see how children in the first grade lose interest in their studies. The main objective of the teachers at schools and higher education institutions should be the students' interest. If a child is interested in school, s/he will enjoy attending classes, in spite of any difficulties. If not, even a capable and talented pupil may lag behind in education. The same refers to students.
The specializations of jurisdiction, medicine, computer technology and economy are the most popular among the Azerbaijani population. In higher grades, pupils think that if they graduate from the above-mentioned faculties of higher education institutions, they will find jobs by their specialty and will get high salary. However, most graduates of higher education institutions cannot find jobs by their specialties and are forced to work in a sphere, which may bring them some profit. Mostly it is the service sector; they work as sales assistants, waiters, hairdressers, taxi drivers, phone and computer technicians, and so on.
Such specializations as engineers and chemists were popular in the past; besides, many people were interested in scientific work and research. Now these spheres do not enjoy popularity among people, and scientific activity is in stagnation as a whole.
- What are the chances for the population to get education in the motherland and abroad? Are there state or private projects assisting the youth?
In 2007-2015 there was a "State Program for Education Abroad" for the citizens of Azerbaijan. However, now this program is suspended. Nowadays students leave for Eastern European countries with support from the Government budget.
Those, who pay for education by themselves, go mainly to Russia, Ukraine and Turkey. However, in order to acknowledge their diplomas in the country, the Ministry of Education established a very strict convalidation (Edit. - convalidation is a procedure of recognizing educational documents of foreign states, i.e. agreement of respective bodies of the government on the legal force of these documents in the territory of the given country).
This material was prepared in the framework of "Public Dialogues for Communication between Armenian and Azerbaijani Specialists" project, supported by the Black Sea Trust for Regional Cooperation (a project by the G. Marshall Fund). Opinions expressed in the material do not necessarily represent those of the Black Sea Trust or its partners.
Cooperation between the EU and EaP States 10 Years Later: What Lies Ahead?
The "enemy's image" in Armenian and Azerbaijani societies
Russia and the South Caucasus: Agendas, Priorities and Realities-2019
Pages