Azerbaijani journalists and media about Armenia and Armenians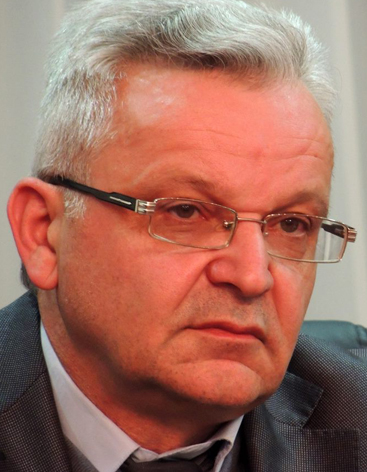 Gegham Baghdasaryan, The Analyticon magazine, Editor
Information War:  a la guerre comme a la guerre
Azerbaijan, on the one hand, and NKR with Armenia, on the other, are in a state of war. The war is many-sided, and one of its facets is information warfare. The Azerbaijani coverage of Armenians and Armenia should be viewed precisely against the background of this information war. The military chronicle or coverage of the situation on the line of contact of the troops is a separate aspect of covering the above-mentioned topic and the most powerful resource for stimulating the image of the enemy and Armeniophobia.
"An Armenian invader is dead in Karabakh". This is a very common headline in Azerbaijani military chronicles. It does not matter in what circumstances it happened. A continuation may be the following: "In Nagorno-Karabakh, a soldier of the invading Armenian army died as a result of a traffic accident" (1). He died in an accident, but still – the person was an invader.
"As a continuation to the escalation in rhetoric, escalation increases on the front with the aggressor," "The Armenian side defiantly calls Azerbaijan to war", "Our answers are so devastating that we even feel sorry for the enemy", "The true face of Armenian fascism", "The Armenian leadership propagates and exalts fascism", "Armenia provokes Azerbaijan", "Armenian provocation on the frontline", "Another Armenian fascist finds merciful release in death." These are usual and very "innocent" headlines ...
However, sometimes people in Azerbaijan feel disgusted from such headlines. Here is, for example, how the famous Azerbaijani journalist Shahin Rzayev responded to the last headline quoted above on his Facebook page:
"Another Armenian fascist finds merciful release in death." (Minval.az). Born in 1998. Only 19 years old. But already a fascist. How disgusting. Damn, you repeat Putin's rhetoric. Merkel and Macron are fascists, and Le Pen and Alternative Germany are your friends. And Jobbik in Hungary, too. Ugh"
And in such an atmosphere, it is not at all necessary to be surprised at the statement by MP Aydin Mirzazade, who called onto the army to shoot Prime Minister Pashinyan as soon as possible. The international community, as they call, did not like this statement. True, then Mirza-zade repudiated this statement, saying that journalists misunderstood him. The latter circumstance did not please any journalists in Azerbaijan.
"To back out of it" is not an appropriate thing for an MP,"says well-known journalist Kamal Ali. "It is possible, of course, to insist that he did say it," Ali writes, "and leave the Parliament, remaining in people's memory as a real defender of the Motherland, to whom personal gain is inferior to the public. This is what they did in Azerbaijan in 1992-1993. Now we live a different time..." (2).
Yeah, really a different time ...
Here is another trend of the new time, performed by the same journalist: "I watched an interview with Eldar Namazov on Real TV channel today. I liked it, he clearly formulated: diplomatic victories, if there are any, are good, well done, but such small things do not prevent the invader from continuing to de facto own our land. Only the Azerbaijani army can stop this lawlessness. It is very nice, if f it is possible to solve the issue by diplomacy, without killing people. If not, why do we feed the army, spend the budget on it if it is not to leave the barracks?" (3).
The War ... of Peacekeepers
A la guerre comme a la guerre. Sometimes, almost everyone is subject to this truth. Even ... peacekeepers.
After the April 2016 war, your humble servant made a paradoxical remark as follows: "Azerbaijani peacekeeping dies at the first serious military success. Armenian peacemaking disappears at the first grave danger." Which of these peacemaking styles is acceptable? It is difficult to say, although the instinct of self-preservation can still be understandable ...
But still, still...
One of the Azerbaijani peacekeepers welcomed the decision of the official Baku to bomb Stepanakert. According to him, it is their (Azerbaijani) sovereign and constitutional right. He was not very worried by the fact that in those unfortunate April days there were only old men, women and children in Stepanakert (all the rest were at the front). Another Azerbaijani peacemaker "generously" stated that in principle he was not against the fact that ... Armenians could also live in Karabakh.
And the situation was not quiet on the other side either. One of the Armenian peacekeepers was photographed in a military uniform in front of a military map, with a pointer showing which Azerbaijani objects should be bombed. And another Armenian peacemaker jokingly called for revenge by drinking tea in Ganja.
It is true that there were honest and sober voices, too. Here is what journalist Aliya Haghverdi from the regional media platform JamNews wrote in her article on those tragic days, titled "As you discuss the Karabakh conflict in your kitchen":
"... Memory is apparently some kind of rudiment. Relic of generic vengeance. It turns out that if two peoples are hostile, they must cut each other until they are completely annihilated on the principle of "an eye for an eye." During the conflict, there were enough corpses on both sides – commensurate to the side's capacity! You are unhappy with the social situation, the policy of the authorities, the prosecution of freedom of speech, unemployment, but you cannot openly protest? It's OK, aggression will accumulate in you, and then it will pour out as angry cries against "these bastards and murderers." Have you never seen the addressee? Nothing wrong with it. They are all the same there ... As for the love of the country, this is the last, most touching and most false postulate. And the most popular one. We all love our homeland. These are our default settings. At school, we read poems and sang songs about it. We argue all our life how to do it right and who to succeed. But what is love for the country? The willingness to go to the front, kill and be killed? A tear of tenderness at the sound of the hymn? A silent agreement with everything that is happening in this country? Or is it something else? Then think of these pictures: you are on the couch, love your homeland, as always. And then - blood, open guts, corpses. Of people who also loved their homeland, or were told that they should love it. You said and wrote all the time that love of country requires sacrifice and you are ready for it. Does this love of yours take only the dead as a sacrifice? Is it not possible to appease it in a different manner? Now it is quiet on the line of contact between the troops, and there is disappointment in the kitchens and on the sofas. Over the past 4 days, all my friends learned that I am a callous and unfeeling person who has nothing sacred. I totally agree. Perhaps that is why I am glad that nobody will be killed in Karabakh tonight" (4).
Only … journalists go to battle
Once, my Azerbaijani counterpart and I argued on what would happen if our brothers in journalism took up the official settlement of the Karabakh problem. And we came to a shared regrettable conclusion - it would be worse! Judge for yourself.
The founder and editor-in-chief of the Azerbaijani newspaper Gündelik Baku, Gabil Aliyev, appealed to President Ilham Aliyev in 2015 to protect him from the former chairman of the medical and social expert commission N24 of Samukh region Amirkhan Aslanov during the trial proceeding on Aslanov's claim against Aliyev. The editor of the Azerbaijani newspaper claims that Aslanov's mother, Knarik, is Armenian, which is why he insulted Aslanov, and he sued him. This is what the website of the Azerbaijani newspaper "Gündelik Baku" informs (5).
As noted in the material, the editor wrote an article in which he pointed out at Aslanov's Armenian origin, which was the reason for firing him. "Today he was recruited by another minister. He occupies a post in Ganja," Aliyev said indignant. "I consider Armenians to be my eternal enemies. Wherever I see Armenians, I will cut off their tongues and will call them lecherous. Even if they tear me to pieces, I will always hate them. But how can we express our protest against Armenians, if we do not call them depraved enemies? If I go to war again, I will not spare even Armenian children. Both we and our descendants will fight against Armenians and will never reconcile with them. I appeal to the public of Azerbaijan: take part in court sessions! In the trial Knarik's son is against all of us, we all must be guided by the motto: "Let's say no to every Armenian" and raise this issue on Facebook," the editor of the Azerbaijani newspaper Gundelik Baku urges in his letter (see the link above).
But Azad Sharif, one of the "elders" of Azerbaijani journalism, writes: "You have to shout about this so that our children, grandchildren and great-grandchildren hear, so that they do not repeat the mistakes of our fathers, and our mistakes. So that they never trust Armenians again, do not give them an opportunity to repeat Khojaly! Believe me, it will take half a century, and they will again cunningly come to us with their treacherous friendship, crawl into our trust, repent and flatter us. Children! Grandchildren! And great-grandchildren! Do not forget this! ... We did not detect the innate cunning nature of Armenians. We didn't even take seriously the great Pushkin, who exclaimed two hundred years ago: "You are a coward, you are a slave, you are an Armenian!" (6).
Yes, it is better to entrust the negotiation process to non-journalists. Although…
Official hate
In Armenia and the NKR, it is generally accepted that Armenophobia in Azerbaijan has been elevated to the rank of a state policy. The quotes below will leave little room for discussion on this topic. They are taken from A. Adibekyan and A. Elibegova's study "Armenophobia in Azerbaijan".
Azerbaijani President Ilham Aliyev: "Our political weight and economic power are growing. <...> But there are also forces that do not like us, ill-wishers. They can be divided into several groups. First of all, our main enemies are the Armenians all over the world and hypocritical politicians who are steeped in corruption and bribery under their influence" (7).
"The Armenian-Azerbaijani Nagorno Karabakh conflict should be resolved only within the framework of the territorial integrity of Azerbaijan, as recognized by the international community. After that, we, Azerbaijanis, of course, will return to all our ancient lands - both in Yerevan, and Goycha, and Zangezur Mahal. All this is our ancient land. The younger generation should also know that our lands are not only lands of today's independent Azerbaijan. We must go back and return to these lands. We must work every day to bring this day close " (8).
 Allahshukur Pashazade, chairman of the Board of Muslims of the Caucasus (CMO) for life: "We are doing everything possible to resolve the conflict peacefully. <...> However, the results of these meetings are invisible. Because the lies and betrayal are in Armenians' blood. They sat at our table and ate our bread, and, going out into the street, spoke against us" (9).
Ex-president of Azerbaijan Abulfaz Elchibey: "Armenians cannot build a state. Throughout history, Armenians never built a state and were not a nation building a state. The Russians built the state for the Armenians and kept giving them directions." (10)
The Minister of Culture and Tourism of Azerbaijan Abulfaz Garayev: "As long as there are Azerbaijani people and Azerbaijani culture, we will be subject to Armenian plagiarism" (11).
The head of the press service of the Ministry of Defense, Colonel Eldar Sabiroglu: "They even shamelessly accuse us of provocation. What is their purpose? It is clear that in this way an insidious enemy is trying to form an erroneous opinion among the Azerbaijani public. Lies are in their blood" (12).
Ziyafat Asgarov, First Vice-Speaker of the Parliament: "It is difficult to cure the "Armenian" disease. The longer this disease is not treated, the more severe its consequences become. And its aggravation harms Armenians themselves. This fictional genocide has no historical, legal or moral basis. Simply Armenians live with this fantasy, this disease. And this is due to territorial claims against neighboring countries – Azerbaijan, Georgia, Turkey, and even Russia. Although currently Armenia is supported by Russia" (13).
Armenians, Armenians, and only Armenians all over the place ...
Well, it is not surprising that after such a scary image people may have hallucinations. And, for example, you can also see the Armenian flag when looking at what the cartoon character Snow White is clad in ...
This is not a joke at all. This is what TV presenter Kyubra Magerramova writes: "Actually, you should act like an enemy to your enemy. Yes, the enemy must be defeated. But do it wisely. At least because you should not look like a fool later. Recently, young people have fallen into the fashionable habit of burning flags. By burning the flag, they protest. Our youth took and burned the flag of Colombia, taking it for the Armenian flag. It is good that the Republic of Colombia did not turn this incident into a political matter. And our people manage to literally give a political tint to everything. Recently, on the eve of the International Children's Day, a festive event was organized. It was attended by a girl in the image of the character from a fairy tale, called "Snow White": this character entertained children. If you feel interested, watch the cartoon "Snow White and the Seven Dwarfs". At the same time pay attention to the clothes of the characters" (14).
Yes, all they see is only Armenians around. And all look the same. Recently, during a press conference Azerbaijani Defense Minister Zakir Hasanov, answering a question on whether he fled from the line of contact, as stated by the Secretary of the Armenian Security Council Armen Grigoryan, said: "Grigoryan, Tonoyan, Mkhitaryan, Kardashian: they are all one person, their goal is the same" (15).
Oh sport, you ... do not lead to peace
At the above-mentioned press conference, the Azerbaijani Defense Minister suddenly became a sports commentator. Either due to the lack of apparent success on the front line, or due to the great love for sport. And he made the first figurative comparison: "The football player Mkhitaryan is not worth a penny." And there was more to come. "Armenians have built their policy around football player Mkhitaryan. As a person who does not play football, I wondered who Mkhitaryan was. And I was told that this person spends 90% of playing time on the bench," the Colonel-General said at the meeting with journalists (16).
And some Azerbaijani MPs advised Arsenal to "cry together with Armenians."
For example, MP Sahib Aliyev noted that "Arsenal", together with his midfielder Henrikh Mkhitaryan, played "not football, but politics against Azerbaijan". "I regard the victory of Chelsea as a victory of Azerbaijan, which turned the final match into a real football holiday, a victory over the politicization of sports and over detractors. Human Rights Watch and Amnesty International should be aware of this," he added.
MP Tahir Mirkishili also stressed that "Azerbaijan won the greatest victory here": "You should have played football and not dirty political games, gentlemen! In the end, deceit was defeated. The biggest winner on this night was Azerbaijan! The greatest victories of Azerbaijan are ahead!"
MP Fazil Mustafa advised the following: "Let all Arsenal players put on the Armenian uniform and mourn the defeat. Armenians have been mourning their lies for a hundred years already!"
MP Ganira Pashayeva: "Now this Armenian player, Armenians and slanderers together mourn this shameful defeat ... May Allah always support our country and protect from enemies!" (17).
"Azerbaijan was rooting for Chelsea, and they punished Arsenal." This is the blog headline of the famous journalist K. Ali. "The cowardly deed of Mkhitaryan, who, upon the incredible official guarantees of Azerbaijan, consulted with his family and decided to skip the third match because of Azerbaijani participation in it, also contributed to Arsenal's defeat with a score of 4: 1 - this is not a joke, only desperate losers lose with such a score! Mkhitaryan put Arsenal to a standstill, because if he flew to Baku with the team after supplying the occupation military corps of the Armenian army in Nagorno-Karabakh with arms, he would not be arrested in Azerbaijan due to the guarantees granted by Baku, but every time he hit the ball the whole stadium would go on a squall of whistle" (18).
Meanwhile, serious international media have focused on other circumstances. Here is one example: "BBC. Fans with Armenian surnames are not allowed into the Europe League final in Baku" (19).
These are unsportsmanlike passions. Meanwhile, in the Azerbaijani media, the competition between Armenians and Azerbaijanis at various sports venues is almost a Shakespearean dilemma of "To be or not to be". The Azerbaijani who won the fight or competition is the hero of the nation, and the loser is a traitor.
And Armenians and ... Azerbaijani opposition are guilty. In the information portal Media.az, a material was recently published with the following title: "Who is to blame for the defeat of the Azerbaijani national team?" One of the users immediately responded: "Armenians and the opposition". This is a fairly common opinion.
However, sometimes sober voices are heard too, though - again with a political tint.
"I cannot understand why an atmosphere of artificial patriotism is being created in Azerbaijan, and our athletes are becoming hostages to it. I am glad when our athletes win over Armenians, Russians or Germans and win gold medals. We also rejoice when they are inferior in the finals and bring medals of other virtues. But after all, participation in competitions implies the risk of being defeated. Because competition suggests that your opponent is also strong, smart, and has some tactics," writes Milli Majlis MP Fazil Mustafa, expressing his attitude to the new witch-hunt in Azerbaijan, as reported by Oxu.Az with reference to haqqin.az. This time, the Azerbaijani wrestler Hasan Aliyev, who lost the match to an Armenian athlete the day before, was the target.
"If this topic was brought up for discussion in any other country, any sane person would simply laugh at it. In general, when in sports, the strongest wins in the concrete competition, and there is nothing strange in this. And when our athletes gain the upper hand over Armenians, it gives us all only episodic joy, and no more. This victory does not return Karabakh to us and does not force the Armenian occupying forces to leave our lands. Now some have attacked Hasan Aliyev because he lost to the Armenian wrestler. I am not acquainted with him personally, I found out about him recently, after the competition at the European Games. But, judging by the logic of some, now everyone, going out into the street, should slap the first person he met with the question: "Why did you lose in Karabakh?" Has this Hasan Aliyev lost more than us? He still has a chance for revenge in the upcoming competitions. And do we, as a nation, have the will to return the lost part of the Motherland to make us feel entitled to lynch Hasan Aliyev? Pseudo-patriots, who turn sport into a deadly standoff, cause irreparable moral damage to our young promising athletes. According to their logic, it is impossible to let Teimour Radjabov into Azerbaijan, since he lost to Aroyan. Not to greet the veterans of "Neftchi", because they lost to "Ararat" long ago (20)."
"Cultur-Multur" ...
The coverage of cultural events is a separate topic, or rather a separate battlefield. Watch out, Armenians are stealing our culture! "Speaking about" antiquity: how Khachaturian slashed music from Hajibeyov" (21). A very ordinary title for some Azerbaijani journalists and media.
Or here's a headline from the press in 2003. "Why do we have to watch "Ararat", the Azerbaijani audience failed to see "the old lie in the new design" with their own eyes." The occasion was as follows: on April 24, a Canadian film director Atom Egoyan's "Ararat" was broadcast on "Russia" TV channel. No one saw it in Azerbaijan, since during the screening of the film, AZTV - 1 channel broadcast over the "Russia" channel. Journalist Aygun Aslanova writes: "The Ministry of Communications decided for all the people of Azerbaijan and came to the conclusion that we should not watch the film"Ararat ". The Azerbaijani people did not watch this film, although it was broadcast throughout the post-Soviet space and in other countries on the TV channel "Russia". A question may arise: what kind of film is this, so that we give it such importance?"
Trying to express an objective point of view about the quality of the film, the author of the article writes at the end: "Everything said above is not a praise to the film "Ararat" and its director. We just want to show that this film was supposed to be broadcast in Azerbaijan. Since we still lose in the information war with the Armenians. How can you fight if you do not see and have not studied the weapons used by the enemy? Armenians are pathological liars. This disease is in their genes and is very dangerous. We need to see films like "Ararat" in order not to lose caution. That is why the Azerbaijani audience was supposed to watch Atom Egoyan's film "Ararat" ... (525 gazet, May 13th).
And here is the "cultural-multicultural" opinion of the general producer of the ATV channel, TV presenter Elchin Alibeyli: "For many years, Armenians have been stealing Azerbaijani tunes and presenting them to the international community as their own. The fact is that if one people does not have history and culture, which is confirmed by Armenian historians, they should be "formed" at the expense of other peoples' and therefore decided to steal from their neighbors – Azerbaijanis <...>. Wherever Armenians live, they always stole culture and even language from these peoples" (22).
But we are still the most peaceful and tolerant ones on earth. The world has not yet seen such peaceful and tolerant people.
But it turns out that "there is no "Armenophobia" in Azerbaijan, and Armenians "have refused" people's diplomacy. The Yerevan newspaper Aravot reacted in precisely this way to the shocking statement by an Azerbaijani official. State Counselor on Interethnic Issues, Multiculturalism and Religion Kamal Abdullayev stated that there is "no Armenophobia" in Azerbaijan. His words are quoted by the APA agency. "The world is slowly beginning to understand that there is no Armenophobia in Azerbaijan. We prove it with every step of ours," he said. "When, within the framework of people's diplomacy, Armenians arrived in Azerbaijan, they were surprised to see the Armenian church in Baku and to learn that books and materials in the Armenian language were saved in Azerbaijan. They called Moscow and said that they had seen valuable manuscripts in Baku. This is an indication that the Azerbaijani people respect religious, spiritual and intellectual values," he said, adding that "Armenians refused" people's diplomacy in the peace process. "Third countries also wanted it to continue. But Armenians refused it. The Azerbaijani people have the potential to coexist with Armenians. The potential for a peaceful settlement of the conflict has not dried up. We are for peace" said the adviser (23).
However, the Azerbaijani people are not only the most tolerant, but also the softest. At least, Kenan Guluzade thinks so: "Azerbaijanis are really soft people, who stand far away from ungrounded aggressiveness, and especially planned propagation or incitement of religious, national and ethnic hatred. This is not a rant, but a reality well known to each of us. <...> We cannot hate any people who live in the countries around us, including Armenians. Yes, we may well have the right to hate the nationalist circles of Armenia. <...> But we are not able to hate a whole nation, at least because there cannot be so much hatred in a person. <...> Xenophobia is a phenomenon alien to the Azerbaijani society" (24).
We are dealing with pure pharisaism, which confirms the presence of a vacuum of an unfeigned position. But it is still there - the position. Here is what A. Haghverdi, mentioned above, writes on his Facebook page:
"It began right now: Armenians live with us, Armenians live with us. Eschschi (popular appeal in Azerbaijan – G.B.), well understood, yes, they do. Armenian propaganda jerks say that we devoured all our Armenians up a long time ago. We say that is not true, they are very much even alive, and nothing is wrong with them. Many of them do not work, so as they do not walk around in front of our eyes. And for the most part these are women - the wives of Azerbaijanis, who at one time had nowhere to go. For Baku, the situation is really absolutely normal - when a person lives who is one hundred percent, half or a quarter Armenian, everyone knows about it and nothing terrible happens to him/her. But we are not tolerant of this minority, because such is the specificity of our conflict and the specificity of our society. Armenians and Azerbaijanis - 90% of either - hate each other. Recognize this as a given, stop making civilized people out of yourselves, you are not civilized people. It has been proven – over and over again. It's not bad, just that is the way it is. Accept it. Change something in yourself or choose not to, justify it or choose not to, but do not deny the obvious."
Hate on the Net
The World Wide Web is full of hatred of Armenians and Azerbaijanis. Thousands of people have become specialized in this. You can find so many words of hate and outright abuse on social media, in various information sites, in the Youtube open channels, that sometimes you just wonder when you come across sober voices and sincere opinions. They seem like a spoon of honey in a barrel of tar.
False peacemaking on the net is a separate topic is, a sphere in which there are a plenty of dubious individuals and ideas.
Here is just one example of a sober evaluation:
"Vahe Avetyan announced that "we have only six peacekeepers. Zardusht, Arzu, Ali Abbasov, Vanyan, Poghosyan (I do not know who this is) and himself. The rest are all "KGB agents." Thank you very much. I'd rather be a "KGB agent" than a colleague to Vahe on the "peacekeeping" platform of Eynullah" (from Sh. Rzayev's Facebook page).
New Armenia: a View from Azerbaijan
In the Azerbaijani segment of social media, there were quite positive opinions about the new situation and the Velvet revolution in Armenia. It was hoped that cardinal changes would also occur in Azerbaijan. There were the most interesting comparisons of Pashinyan and Aliyev - not in favor of the latter. Popular were the photos of Pashinyan's open communication with the people and the cordon between Aliyev and the people.
Meanwhile, the Azerbaijani official press tried to give as negative evaluations as possible to the democratic developments in Armenia, including the early parliamentary elections on December 9, but they did not find the proper response. As an Azerbaijani user noted, "now the world will perceive NK process as negotiations between democracy and authoritarianism".
But not only did the official press stand out in this regard.
"Well done, a smart speech. He's good at presenting," said Ostap Bender to Kisa Vorobianinov. Now the duty blockers at the outpost will decide to initiate my fourth ban on Facebook, as they did three times before, for absolutely honest critical criticism on the purpose of the 102nd Russian military base. Why, what did I write? What is wrong? Can't we speak the truth? Have courage to look openly in the eyes of reality: Nikol is a windbag, and you know it!"
Who do you think would write like that? Who else but Kamal Ali (25).
This is how he presents the Azerbaijani interest in "Pashinyan's sufferings". Enjoy the lines below:
"It seems that the new thing in the Armenian politics is to pour out lies onto political opponents about cooperation with Azerbaijan and the intention to "surrender the territories". In Azerbaijan, there were similar mirror statements by some of our politicians against others, but they did not get down to the "surrender of the territories". Armenia has gone farther in absurdity than us. I would not call this statement by Pashinyan anything but "absurd". Nikol knows that he is talking nonsense, but it turns out these are his moral principles, he can say boundless lies.Pashinyan showed that he is a real fool, and Rizhkov was not mistaken, calling him one." (26)
But this is nothing. It turns out that, according to some, Armenians still have a lot to learn in this regard, and most importantly... from the Azerbaijanis.
For example, a member of the current Azerbaijani Parliament, Elman Nasirov, would like very much "to have the same democracy in Armenia as in Azerbaijan" (27).
Life ... in spite of Armenians
All this leads to the fact that Armenophobia becomes the meaning of life, bringing the consciousness of people to absurdity.
Judge for yourself:
"10 million Azerbaijani in spite of Armenians". And the reason is not political at all: "On the night of April 6, the 10 millionth citizen of the country was born in Baku. The girl was born in the family of Rauf and Nigar Odzhagovs, her weight is 3.6 kg. Her height is 52 cm, the press service of the Ministry of Health reported with reference to the State Statistics Committee" (28).
It is just one step from such mentality to the five-minute hate sessions - "Five minutes of hate in the Azerbaijani school" (29).
As they say, finita la comedia...
---
1. https://minval.az/news/123895875
2. https://www.kavkaz-uzel.eu/blogs/83772/posts/38037
3. https://www.kavkaz-uzel.eu/blogs/83772/posts/37438
4. http://jam-news.net/Publication/Get/ru-RU/1631
5. http://nkr-news.com/redaktor-azerbajjdzhanskojj-gazety-esl
6. "Sumgait Echo". Azad Sharif . 25.01.2007 Archived copy: http://www.peeep.us/8f193140
7. From Ilham Aliyev's final speech at a conference dedicated to celebration of the results upon the third implementation year of the "State program on the socio-economic development of the Azerbaijan Republic regions in 2009-2013". az. 28.02.2012 [Online resource] http://ru.president.az/articles/4400
8. http://www.vesti.az/news/241609
9. "Lies and deceit are in Armenian blood". Day.az. 08.2008 [Online resource] http://news.day.az/society/125166.html
10. ƏbülfəzElçibəy, Millikimliyimizintəməllərihaqqında, Biricibölüm – this URL is taken from the study by A. Adibekyan and A. Elibegova "Armenophobia in Azerbaijan" https://www.academia.edu/7816744/%D0%90%D1%80%D0%BC%D1%8F%D0%BD%D0%BE%D1...
11. "As long as the Azerbaijani culture exists, we will be subject to Armenian plagiarism ". Vesti.az. 15.11.2011 [Online resource] http://vesti.az/news/96352/news.php?id=117584
12. Eldar Saborpghlu expressed his attitude to the statement made by the Ministry of Defense of Armenia. APA. 11.04.2013. [Online resource ] http://ru.apa.az/news/245115
13. Armenia ends up on the list of futureless countries. APA. 16.04.2013. [Online resource] http://ru.apa.az/news/245450
14. https://ru.oxu.az/society/315547
15. (watch starting from 13.40)
https://www.youtube.com/watch?v=d9VYKuDS4FA&feature=youtu.be&fbclid=IwAR...)
16. https://haqqin.az/news/152454
17. The Yerevan newspaper Aravot compiled the exc verpts from Azerbaijani media –
https://www.aravot-ru.am/2019/05/30/305499/
18. https://www.kavkaz-uzel.eu/blogs/83772/posts/38002
19. https://www.bbc.com/russian/features-48284124
20. http://ru.oxu.az/society/80522
21. https://www.kavkaz-uzel.eu/blogs/83772/posts/37886
22. About the Armenian disease of theft! I was born in Yerevan… - Elchin Alibeili. 23.02.2011 [Online resource] http://trend.az/life/interview/1834464.html
23. https://www.aravot-ru.am/2016/01/22/198041/?fbclid=IwAR0QNMO9CtrEaooIdB4...
24. Kenan Guluzade. My first hate. 1news.az. 26.04.2013 [Online resource ] http://1news.az/authors/142/20130426033057752.html
25. https://www.kavkaz-uzel.eu/blogs/83772/posts/38172
26. https://www.kavkaz-uzel.eu/blogs/83772/posts/37874
27. (https://infoteka24.ru/2019/06/22/38499)
28. (https://www.kavkaz-uzel.eu/blogs/83772/posts/37264)
29. http://www.yapfiles.ru/show/1875936/32f16f5beadf4dc2c672cf829c8eb1bc.mphtml
Cooperation between the EU and EaP States 10 Years Later: What Lies Ahead?
The "enemy's image" in Armenian and Azerbaijani societies
Russia and the South Caucasus: Agendas, Priorities and Realities-2019
Pages